At SuperiorPRO Painting & Exteriors we have many wonderful customers.  One of the joys of being the staff color consultant is that I get to meet with these people in their homes on a regular basis.  Some are gracious and kind, some are a little nutty and some are downright fun, but they are all unique and a pleasure in their own way.  Last weekend I met with a client who made me cry.  Here is what happened.
On Saturday at 9:00am I arrived at Tina's home in Lawrenceville for an exterior color consultation.  As is often the case, I went inside first to put down my bags, pull out her paperwork and grab my fan decks.  Here is what I saw upon entering her home: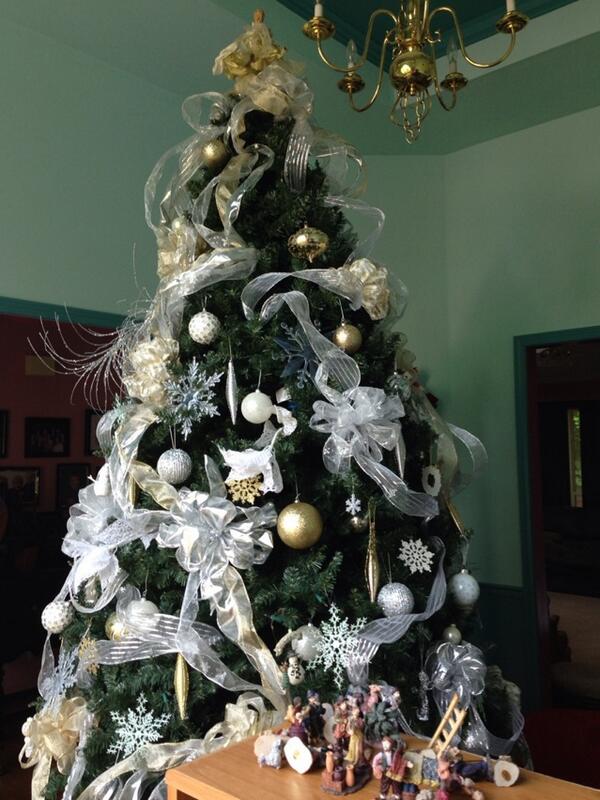 Yes, this woman had a fully decorated Christmas tree set up in her dining room during the month of May.  When I asked her what it was doing still up, here is what she said.  "I have a good friend who is a soldier serving overseas.  He was unable to come  home for Christmas.  I told him I would leave the Christmas tree up for him until he can make it home."  That brought tears to my eyes.
Thank you, Tina, for reminding me how very precious our servicemen and women are.  I was so touched by your act of faithfulness and endurance for this soldier.  May he return home soon to see the beautiful tree you have refused to take down until he is able to enjoy it.
On this Memorial Day, find a veteran to extend your appreciation to for his/her unselfish service to our country that we might remain free to enjoy life, liberty and the pursuit of happiness.