Painting During Pollen Season by Patsy Overton
Pollen is in the air.  Have you seen it?  If you have walked outside today you probably had to wipe it off your car if not brush it off your shoulders.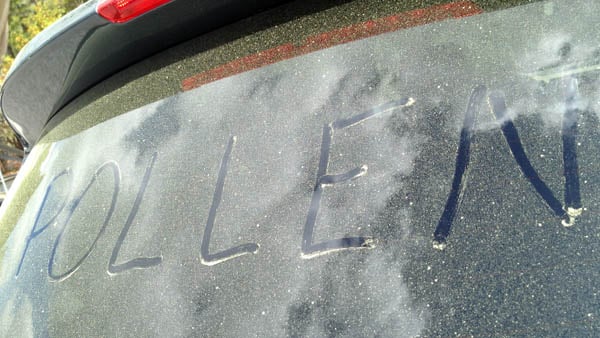 Photo from CBS46Atlanta.com
Actually, at any given time during the spring, summer or fall, various tree, grass and weed pollens are airborne but not visible, nor do they tend to accumulate on surfaces.
Pine pollen is a different story.  During the springtime, pine pollen fills the air.  It does have weight and it does accumulate — mainly on horizontal surfaces.
So how does that affect painting the exterior of your home?  When the pine pollen is visible in the springtime, as it is now, painting your home is not a problem, although extra preventative measures should be followed.  Here they are:
A thorough power washing must be performed before painting any exterior surfaces.
Painting the siding of the home is not a problem since it is a vertical surface.
Horizontal surfaces must be dusted thoroughly before painting.  SuperiorPRO wipes down these surfaces with a damp rag before applying paint.
Acrylic paints dry fast enough to prevent the pollen from infiltrating the paint film to the degree that it would cause discoloration.
SuperiorPRO Painting & Exteriors stands behind our work with a full warranty — even during pollen season.